Total knee replacement surgery has been a safe and effective surgery for treatment of advanced stages of knee arthritis. It has been in use for many decades and over the years many advances in technology, surgical techniques and material have enabled this surgery to become even more precise with better and longer lasting results and allow quick recovery. I have attempted to explain some of these advances in simple words
Advancement in Technology--Computer Navigated Knee Surgery
Computer navigation in total knee replacement has been in clinical use for last 10 years in US and UK and it attempts to correct some of the problems faced in traditional total knee replacement. Accurate placement of a knee replacement is one of the most important predictors of longevity of knee replacement. Computer navigation allows the surgeon to accurately check and adjust, if necessary, each step along the way, whilst performing the knee replacement, which still allows the surgeon to exercise his skill and judgement for optimal positioning of the implant. Dr Jayant Arora has been using Computer navigation to perfom Knee replacement surgery over last 6 years. It is especially useful in some patients with badly deformed knees.
The computer navigation system works by combining computers, infrared cameras and instruments that reflect infrared light back to the camera. This permits the surgeon to finely adjust the position of the new knee with certainty, so that he or she can orientate the replacement joint to function optimally.
When using the computer navigation system, pins are required, to be temporarily inserted into the bone; they are then removed once the new knee is inserted. This requires two very small (half a cm long) additional incisions to be made on the skin over the shin bone in addition to the standard scar used to insert the new knee, which is over the front of the knee.
 It was thought to be a breakthrough technological advance, however one of the main reasons why this technology is not more widespread is that it can take longer to perform the surgery using the computer navigation system, additional costly equipments are needed and it needs two small additional incisions. We No longher this technique for our routine cases at recent studies from USA show that using computer Navigation do not improvelong term results. Instead,  we now use a more advances technique called patient matched instyruments, which is described below.
Advancement in Technology--Custom made Instruments/Patient matched Instruments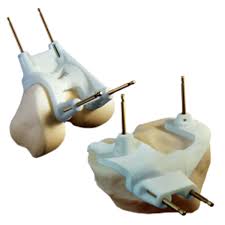 One of the most recent recent advancement is the development is Patient Matched Instrumentation. These patient-specific surgical instruments are custom made for the precise alignment of patient's knee, potentially increasing implant longevity.
This techniques requires MRI (Magnetic Resonance Images) and X-Ray images of patient's affected leg into an advanced web-based software program, which will generate virtual images of the knee. Surgical instruments and guides are then designed and built, mapping out specific bone cuts to accurately align the implant to the knee. These knee instruments are specifically made as per the size and shape of the patient's knee bones and take 6 weeks to get ready.
There are several distinct advantages of this technology. It removes multiple steps from the traditional surgical technique and shortens surgical time as most of the planning about size and placement of implants takes place preoperatively using computer software programme. This may lead to less blood loss and a lower risk of infection.
Patient Matched instruments allow surgeon to achieve precise alignment of the knee implants, potentially reducing wear – a leading cause of early implant failure.Customized instruments enable a less invasive surgical procedure which can reduce soft tissue and muscle damage which may speed the recovery time.
A knee implant accurately aligned may not only feel more natural, but may also last longer than traditional knee replacements.There are additional cost implications if you want us to use this technique.  Feel free to contact us if you need more information on this technique
Advancement in technique-Minimally Invasive Knee (MIS) surgery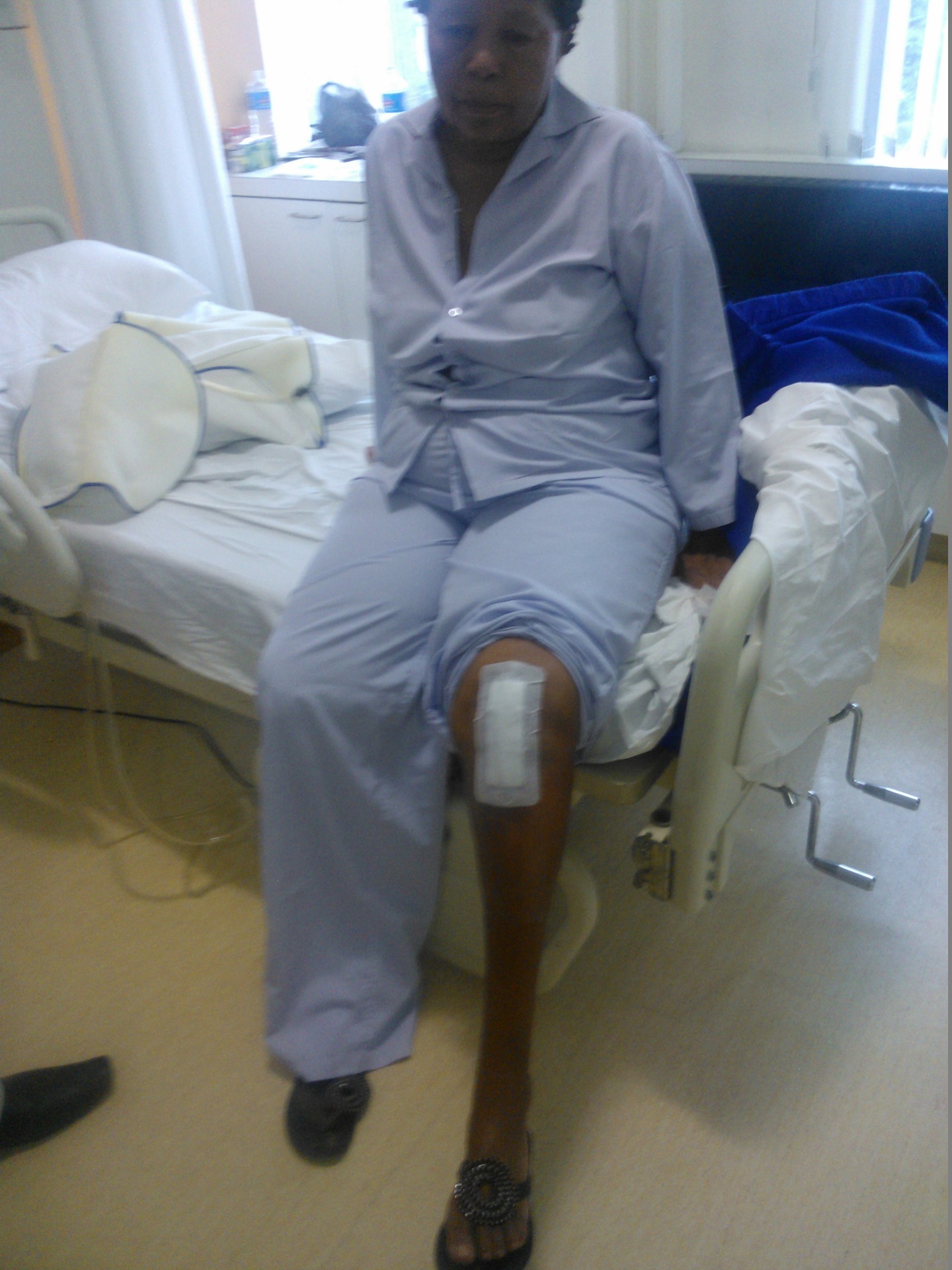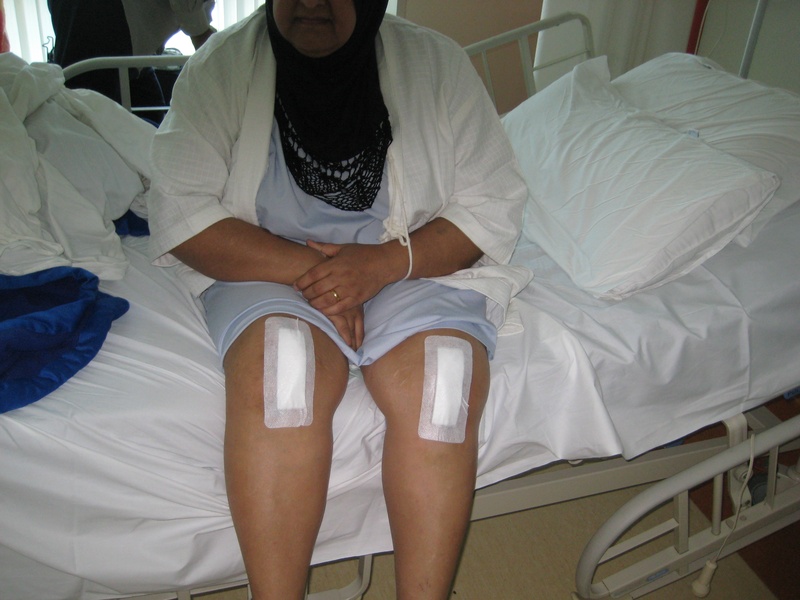 We routinely perform Knee replacement surgery using a small incicion. This allows minimal pain , short hiospital stay and a quick recovery. But  I don't think minimally invasive surgery is the kind of "disruptive technology" that is going to revolutionize total knee replacement, which is already a safe, effective, time tested operation. The gains, if any, are likely to be marginal, and I think these other approaches to postoperative care can probably match them. So my advice to the patients is to not to focus on the length of the incision because it will be irrelevant within 2-3 months of surgery! What would really matter in the long term would be the position of their implants !!! Advances in technology like patient matched instruments are helpful for the surgeon to achieve this goal.
Advancement in materials—Highly crosslinked Polyethylene and Ceramic implants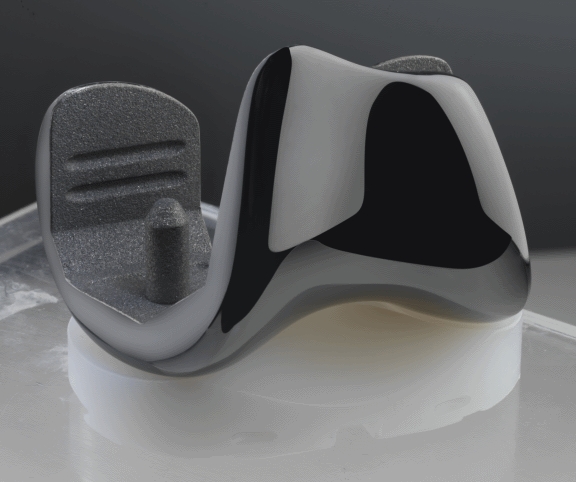 The plastic insert (polyethylene) that is used as a substitute of the cartilage in the artificial knee gradually wears out with time. There has been a major advancement in the quality of these plastic inserts and by producing crosslinking in its structure, the durability if these inserts have increased manifolds in experimental studies. These Highly cross-linked plastic inserts and now available in both knee and hip replacement implants and should be offered to all patient and must always be used in young patients. Similarly using ceramic implants instead of Metallic implants have shown to reduce the wear of this plastic insert further and should be offered to young patients who need knee replacement surgery. Ceramic implants have been used routinely in hip replacement surgery for many years.
Categories: None